Just as you wish …
The SmartButler has endless possibilities with regard to appearance and material choices
With numerous option features, the SmartButler can be used anytime and everywhere - on sand, tiles, lawns and many other surfaces. And your SmartButler, Johann, Paul or Carl, will always show their colours. Just as you wish.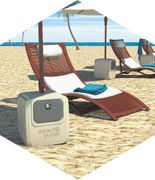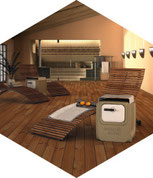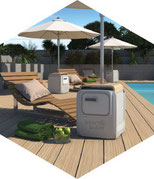 ---
There is a perfect SmartButler for each of your requirements
Choose from the various possible models, the array of colour and material options and create your individual and for you perfectly suited SmartButler. More information regarding your personal design configuration and the versatility of our SmartButler "Lock Away" box can be found in our product brochure, which you can easily download.

---
Are you ready to get to know your SmartButler?
We are happy to advise you personally with all the details!
 Simply call us  +49 (0)7533 997 27 or contact us with your message!